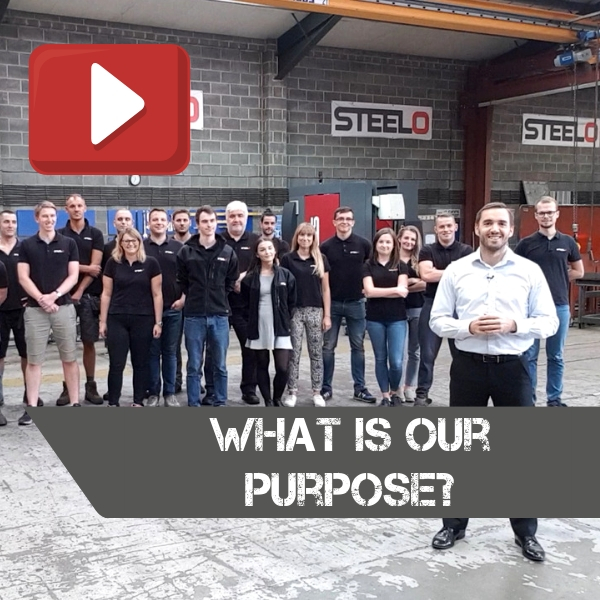 What is our Purpose?
Steelo is not an ordinary company. Our purpose is to support you and make you happy through reliability. Watch our first video or read the article to learn, why does Steelo exist.
From the very beginning, the core purpose of this company was to revolutionise the steel industry.
How we do it? By implementing innovations like:
Artificial intelligence in our quoting system
Online steel store
Semi-automated production
Using the 3D modelling software
Exploring the possibilities of steel 3D printing.
But we wouldn't be who we are without our core values, which were gathered together into Steelo Decalogue, which is simply our DNA.  Rules explain who we are and what we stand for. Learn more about Our Decalogue here.
Last, but not least, the outer layer of who we are, shows how the world perceives us and who we are to our Customers is all about reliability. If we say something will happen – this will happen!
Delivering the promise is sacred for us. We strongly believe that reliability is crucial, especially in the construction industry. Reliability shows that we care – here at Steelo, everybody knows how costly mistakes or missing deadlines can be. That is why we offer super short lead time, our design engineers check if the steel will fit in your building site, you can book a 2-hour delivery slot and if we're late – we will reimburse you £100 ( read more about this offer here).