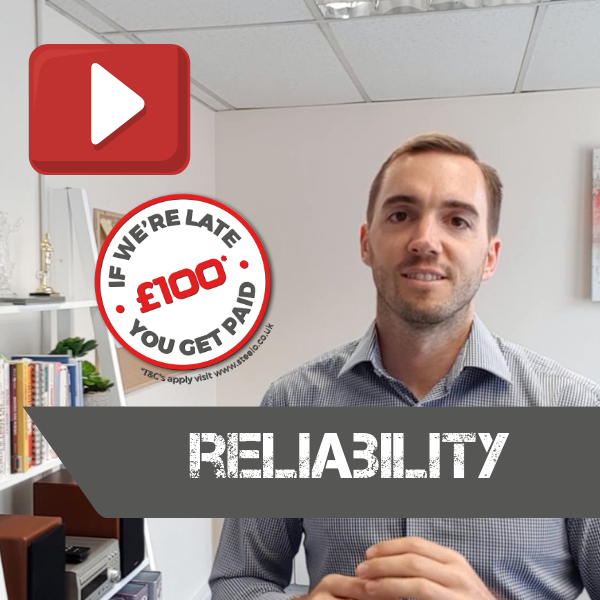 Reliability is everything!
Reliability means everything to us. We have been set up to make sure that we will always deliver our promise. Watch our vlog and learn, why reliability is crucial in the construction industry. 
At Steelo, we understand that in the construction world and steel industry, it is crucial for main contractors to have steel and other materials on-site and on time.
Any delays on the subcontractor or supplier side will result in a delay in the whole project. Each project's objective is the return of investment and it is easy to calculate, that delays on building site can be very costly to the contractor. That is why delivering steel on time and with no mistakes is so important.
Now imagine, that a building company hires approximately 6-8 people on an average building site. If the supplies, e.g. structural steel would be late, then most of the team would be on standby, as they were planned to fit the steel, which did not arrive. The contractor has to pay their daily rate anyway, so a delayed delivery means additional cost for the company owner.
To help you understand, that reliability is so important to us, we have our Reliability Promise offer. We deliver our steel in 2-hour delivery slots, from Monday to Friday. If you have booked a dedicated slot and we will be late with our delivery, even 1 minute late – you get paid £100. Read more here or in our T&Cs.
Why reliability is crucial in the construction industry
Visit Steelo on stand G16 at London Build Expo 2018 and come to listen to our founder's speech on the second day of the expo – 'Why reliability is crucial in construction industry. Michael Krajewski will address the following:
Why developing and keeping a brand promise is so important in the construction industry
How the lack of reliability ruins the Return of Investment
How innovations (artificial intelligence, 3D modelling and automation) supports reliability in the construction industry – case study
The future of structural steel – 3D printing R&D project