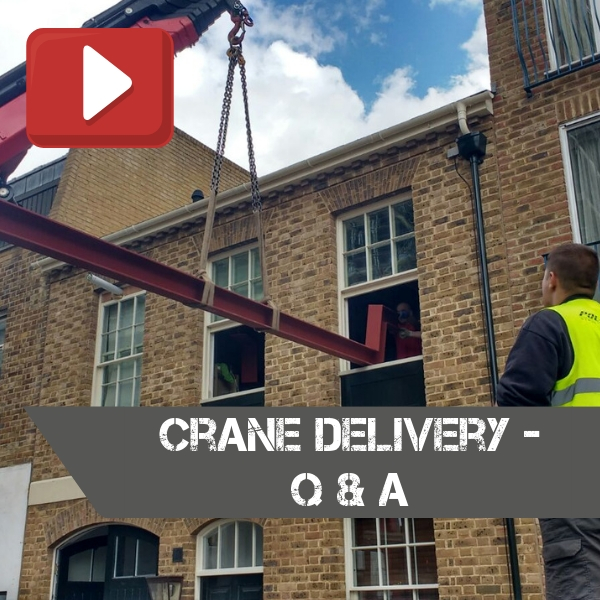 Crane offloading – Q & A
We know that steel beams can be heavy. if your order contains extra long or heavy beams, you can ask for delivery with crane offloading. Here's what you need to know about this type of delivery.
Crane can help with offloading steels on site. Before booking this type of delivery, check the following:
Postcode
Check with your council if you require a permit for offloading, parking bay suspension or are there any road closures planned, which will disrupt the crane delivery.
Space
Is the street wide enough to accommodate the truck? Is there sufficient space in front of your building site? Check the road/front yard surface to see if it will take on the truck's load, too.
Obstructions 
Are there any obstructions like telephone lines, electrical power lines or trees that can be in crane's way?
FAQ:
Will the driver lift the steel to the loft of my building? 
While booking this delivery, we're often asked, if the driver will lift the steels e.g. to the loft. You need to be aware that the crane offloading service relies heavily on site conditions hence the decision on lifting the steels with the crane is up to our drivers. We pay high attention while recruiting and training process and we can assure that our drivers are highly-skilled, trained and experienced in order to make sure, the steel is offloaded from the truck safely. The driver who is delivering your steel is will carefully assess the situation on site and decide, if lifting the steels is possible or would be too dangerous on this occasion. He will still off-load steel safely on the yard/dedicated space on site.
Watch this helpful video on how to get ready for delivery with crane offloading.