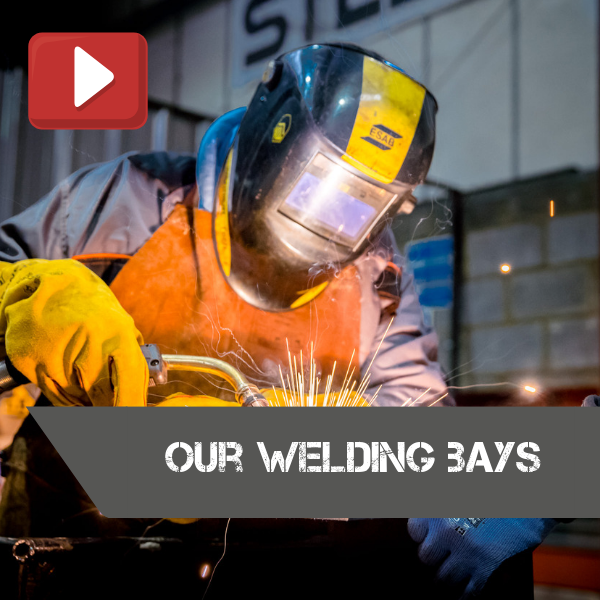 Our welding bays
Welding bay is where the magic happens! Over the years, we have been implementing various procedures and solutions in our welding bays, so the process of welding goes as smooth as possible in order to fabricate and deliver steel on-time. Watch our video and have a sneak-peak into one of our welding bays!
Over the years, we have implemented a lot of solutions and organisation systems like 5S, lean manufacturing in order to make the welding process as smooth as possible.
We always keep things nice & tidy in our welding bays and keep all the needed tools at hand. For example, we always keep 3 grinders with 3 different discs, so the welder doesn't need to change it each time he needs to use it. There is also enough room in the bay to easily move and manoeuvre beam with the use of an overhead crane.
The steel that goes into the welding bay is currently moved on a special trolley, however, in the future, we are aiming to implement a solution which will allow the beam to go into the welding bay one way and will go out from a different side for the next step of fabrication.