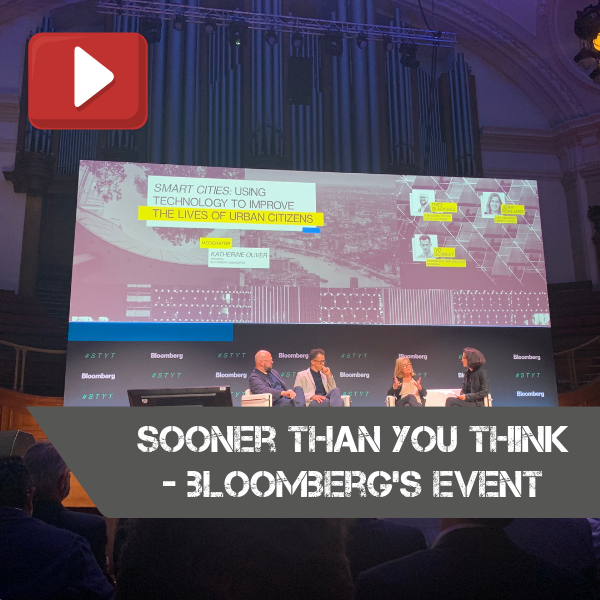 Sooner Thank You Think – Steelo @ Bloomberg's conference
Sooner Than You Think is Bloomberg's flagship technology conference. Our team at Steelo had a chance to listen to some great presentations on Bloomberg's event on 11-12 June in Central London.
At Steelo we always look at how technology can improve the steel industry. We love attending events such as Bloomberg's to see what other industries are doing and how we could use that innovation in revolutionising the steel industry.
It was an incredibly interesting day and it was very inspiring to learn how using technology can improve the lives of urban citizens, how technology can help promote financial inclusion to unbanked populations all over the world, why companies with a focus on social good make some of the most viable and scalable businesses and how to drive equality in Tech through inclusive innovation.
Watch our video summary from the first day of Sooner Thank You Think conference in London.