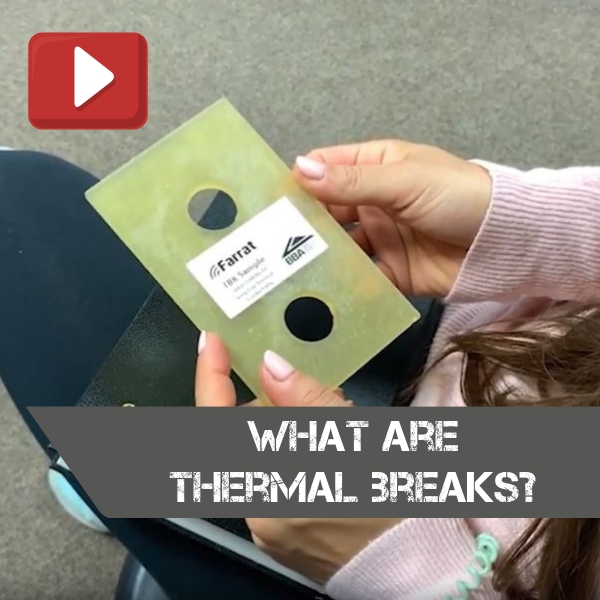 What are thermal breaks?
What are thermal breaks? When they are used? Last week we've welcomed Chris from Farrat who gave us an informative presentation on thermal breaks used in the construction industry. Watch our short interview with Chris and learn more.
In construction, breaks prevent or reduce the flow of thermal energy between elements of a building. Structural thermal breaks help prevent thermal bridges in structurally loaded building details that pass between spaces of differential temperature. The two primary reasons for avoiding thermal bridges are to reduce energy loss and mitigate risk of condensation. The choice of material can significantly effect a buildings overall performance.
This CPD will examine applications, options for structural thermal breaks, energy transfer and loss, materials, BRE analysis, thermal and structural performance and fire assessment.
Why use them?
Modern building design and regulation recognise the importance of energy conservation and occupier comfort in all aspects of construction detailing. Developments in material science and advanced manufacturing techniques have led to the use of structural thermal breaks. They are a solution to avoid thermal bridges in building details that pass between spaces of differential temperature, specifically where the thermal break material needs to perform both in transmitting structural loads as well as preventing thermal movement across the connection.
More information on Farrat's website.