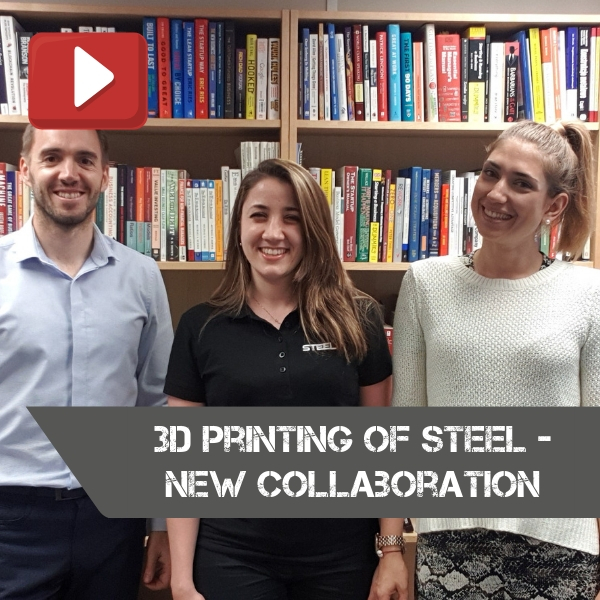 3D printing of steel – new collaboration
Our 3D printing project team is getting bigger! Zeina, a PhD candidate from Warwick University started helping us with this exciting project.
Watch our vlog video and learn more about Zeina and what will be her input towards the 3D printing project.
Being part of Steelo LTD is all about innovation and genuine interest in experimenting with new ideas! In 2018, we have set up an R&D project of 3D printing of structural steel. Since then, we have been testing the viability of printing structural steel elements and connection. Lina Alexaki, our design engineer and project coordinator, has recently attended a training course at Cranfield University to learn more about WAAM technology. Watch our video to learn more about the outcomes of that training.