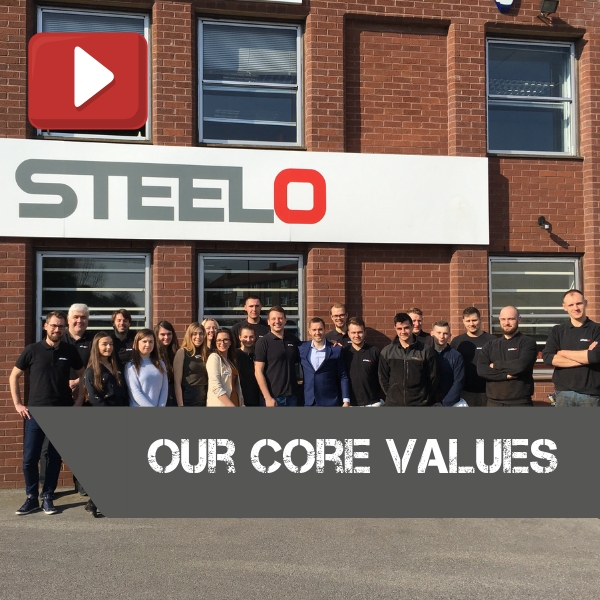 Our Core Values – the foundation stone of the company culture
Our core values are the most important guidelines for making decisions within a company. They are a set of beliefs that we follow as a team. This is what we stand for. We will never bend our core values because they are part of our DNA. Our core values form the foundation of our company, and even if we were to suffer, we will still stick to our core values. There is no rule or policy more important than our natural core values.
Watch our video to learn what are our core values!
Perfect outcomes
We strive for perfect outcomes. There's nothing more satisfying in life than achieving perfect results. This is what we stand for. We want everyone to be proud of their results even more. We want people around us to admire us for the results that we've achieved. The idea of being able to produce above average, almost perfect results is exactly what we stand for and interestingly, every one of us knows exactly where the something was made very well or poorly and on this scale. We always want to be on this end.
Respect
we have respect in our DNA. The ultimate goal in life is to be happy and the easiest way of achieving that is by respecting others. Why? Because in return they will respect you and this is when you have a healthy relationship between you and the people around you. So at work, we create a healthy working environment by respecting each other.
Simplicity
We aspire to simplicity. The world is a very simple place over we humans have a tendency to over complicated. We really think that it is much easier to find simple solutions that turn out to be the best solutions. Quite often when you come up with a simple solution, then at the same time you solve many other problems. So it is very important to dig down to the root cause of all the undesired effects and address that problem by finding a simple and scalable solution.
Transparency
We value transparency. It is much easier and healthier to work in a transparent environment. You don't have to waste time on clarifying the real facts before jumping in with solutions. It is also important that if you don't quite agree with something in our environment, in a transparent environment, you are invited to be up front with it and basically share your thoughts. It is also very important, to tell the truth to our customers as soon as we are aware of them. We don't want to leave them in a position where they don't know the real.
The only constant is change
We believe the only constant is change. Unfortunately, we as humans get older, whereas in the business world, every company can get younger by implementing innovation. And innovation can only happen when you implement change. And also like with the pair of shoes that you always dreamed of, you love the way they look, but when you first try them on, they aren't a hundred percent comfortable. And that is exactly what you experience when you implement change. To start with, it might feel uncomfortable, but in the longterm, it benefits you and the team around you.
And here's how to quickly memorize all values!