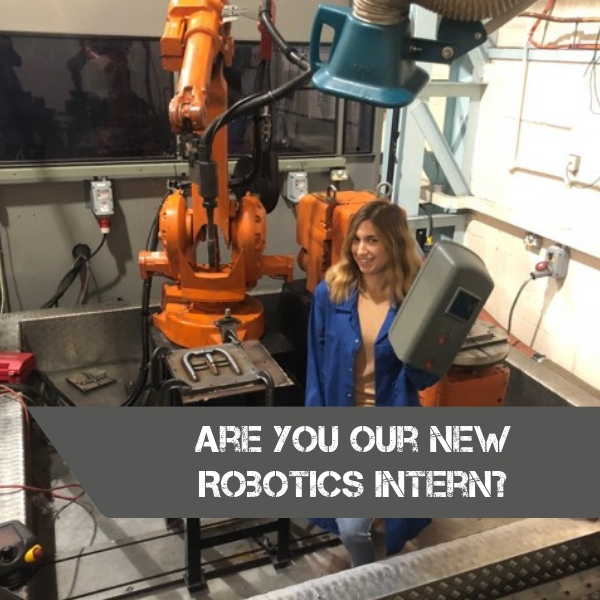 Are you our new Robotics Intern?
Our R&D team is working really hard to prove that 3D printing robots are the future of structural steel. In order to make it a success, young & skilled enthusiasts are an essential part of our team. Watch our video and learn more about the role of Robotics Intern at Steelo!
Immanuel says:
'During my internship, every day has been different. There was not a single day that I was doing the same thing. One of my daily tasks was to develop programs, especially for picking a plate and 3D printing. We focused more on the 3D printing side, such as printing basic geometric shapes with the weld.
Before this internship, I wasn't aware of steel 3D printing. I was only aware of metal printing with powder and plastic. I've learned a lot and I've gained more intensive knowledge of rapid programming.'
Immanuel has recently completed his 3-month internship at Steelo. Watch his interview with the R&D team leader, Lina Alexaki, and learn more about this internship opportunity.
Are you interested in 3D printing, robots, WAAM technology? Apply for an internship today: careers@steelo.co.uk