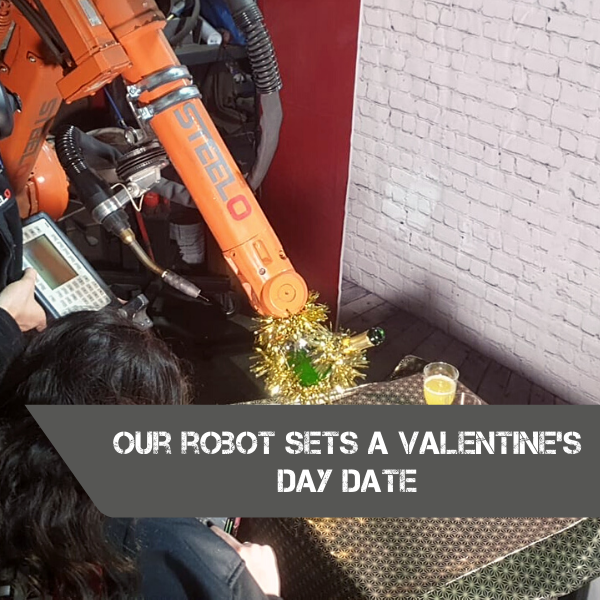 Our robot can set up a perfect date for Valentine's Day!
Our robot has been feeling really lonely recently… So, he decided to try Tinder to see if he could find that special someone in time for Valentine's Day! Watch this video and see if the robot succeeds.
Thanks to Lina Alexaki and Kornelijus Zitkevicius from our R&D team for their part in this (romantic) project. Happy Valentine's Day from Steelo!