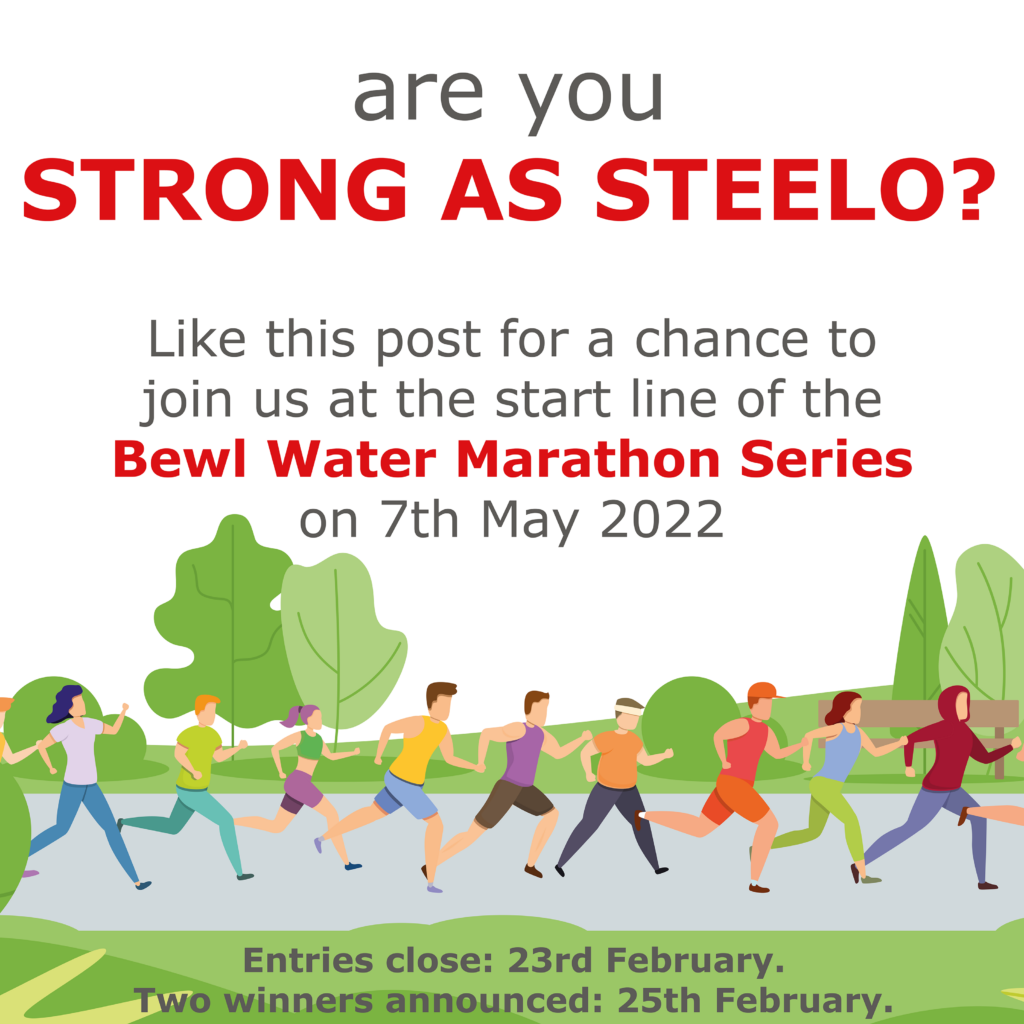 Steelo Launch STRONG AS STEELO at Bewl Water Half Marathon
To kick start our Strong as Steelo campaign, we have partnered with Hermes Running where we will push our team to be Strong as Steelo as many of them take on their first Half Marathon.
Two winners of our social media prize draw will join our team of Ten and take on the 13.1-mile course around Bewl Water lake in Tunbridge Wells in May. Can they show they have what it takes to say they are Strong as Steelo?
Follow our social media to check in on their training and progress!
#WEARESTEELO #StongAsSteelo