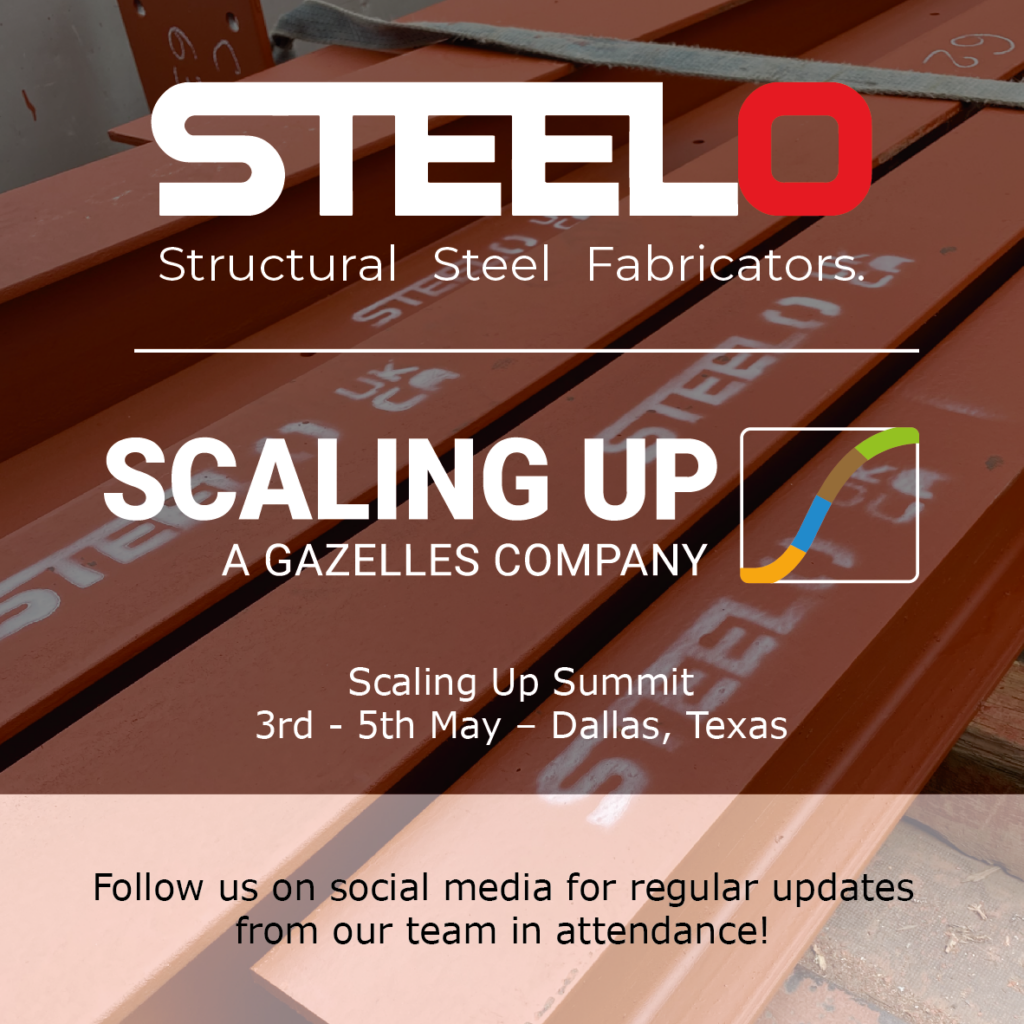 Steelo is going to the US for Scaling Up Summit, 2022
As part of our continued efforts to support the growth of our employees, we are happy to be sending five of our team to Dallas Texas to take part in the Scaling Up Summit. An intense three-day Summit led by Verne Harnish, internationally acclaimed author, investor and entrepreneur.
At the summit, our team will be able to attend talks by Scaling Up's team of investors, entrepreneurs and authors where they will gain the knowledge and skills needed to start, develop and scale up a business. They can then apply their newly learnt skills to our processes at Steelo which will support our growth and use this experience to grow their own personal ventures in the future.
The team who are attending have all read Scaling Up by Verne Harnish, which outlines Verne's approach and how to scale up. The book is the foundation for the Scale Up method but the true benefit of the summit is that our team will have the opportunity to delve deep into the minds of Verne and the guest speakers in one of the many 1-2-1 sessions and Q&As during the three-day Summit.
In 2019, six of our team attended the Scaling Up in Los Angeles, we are looking forward to having new team members in attendance for the first in-person course since the pandemic.
Follow along with our team on Steelo's social media as they provide daily updates on their time in the US!