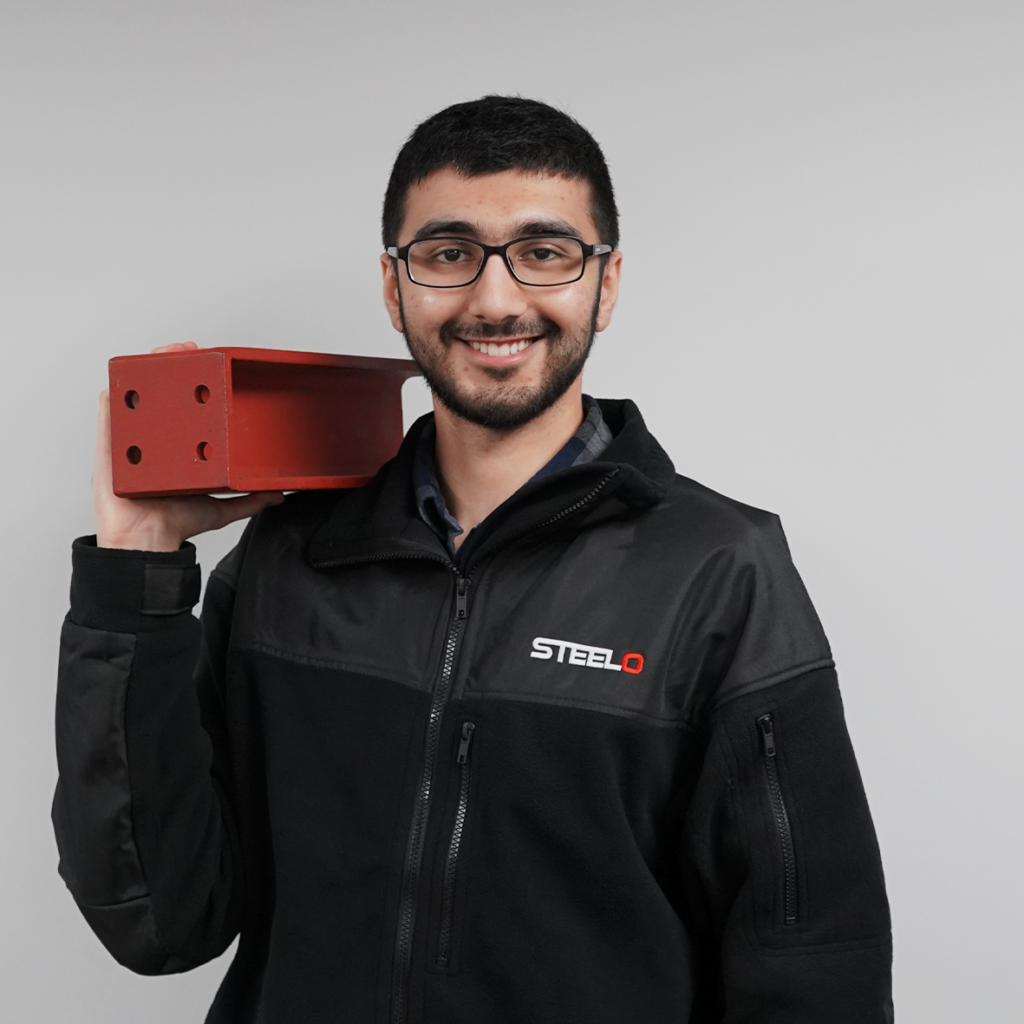 Meet the Team – Saad Haq
Saad began his journey with Steelo in 2021 after graduating from the University of East London, where he studied Structural Engineering. His strong educational background laid the groundwork for his career as a Trainee Design Engineer, demonstrating potential and dedication to his chosen profession.
Upon successfully completing all of the internal training requirements at Steelo, Saad smoothly transitioned into his role as a Design Engineer within the design team. He now manages small to medium-sized projects, utilizing his ever-growing expertise and technical skills. Saad's commitment to continuous learning and self-improvement is evident in his approach to work, as he is always eager to acquire new knowledge and enhance his capabilities.
When Saad is not diligently working on projects at Steelo, he often indulges in his passion for gaming. He particularly enjoys immersing himself in challenging and captivating virtual worlds, with Elden Ring being his most recent gaming conquest. Saad's interest in gaming provides him with a much-needed break from his professional responsibilities and helps him sharpen his problem-solving and strategic thinking skills, which prove beneficial in his role as a Design Engineer.
Saad's journey from the University of East London to a valuable member of Steelo's design team is a testament to his dedication, hard work, and passion for structural engineering. As he continues to develop his skills and take on new challenges, we look forward to witnessing his ongoing growth and success within the company. With his love for gaming and its strategic insights, Saad is well-equipped to excel in both his professional and personal life.