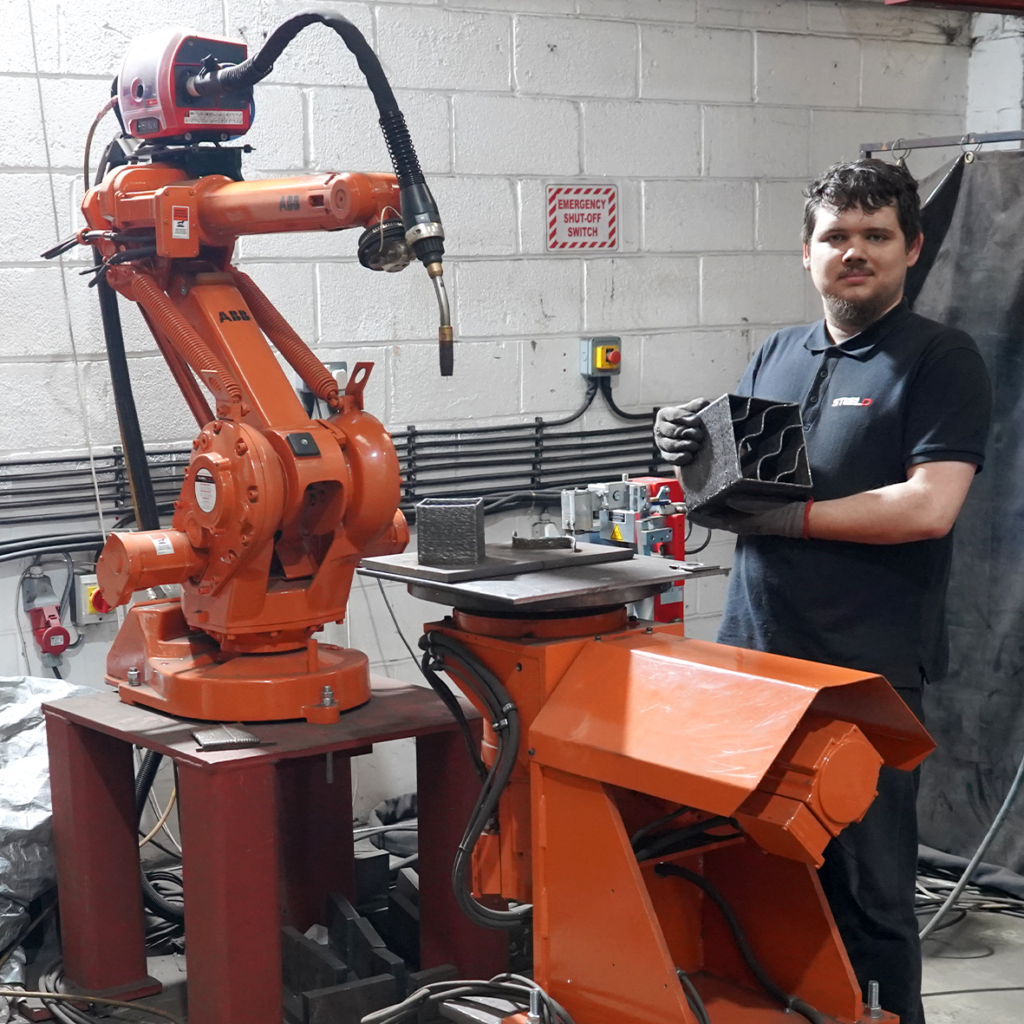 Meet the Team – Lukasz Staszewski
Meet Lukasz Staszewski, one of the talented design engineers at Steelo who is at the forefront of the company's cutting-edge projects using Wire Arc Additive Manufacturing (WAAM) technology. Since graduating from the University of the West of England, Lukasz has been an integral part of Steelo since 2019, where he started as a trainee design engineer and has grown with the team ever since.
With his passion for engineering and design, Lukasz quickly proved himself a valuable asset to Steelo. His personal hobbies and interest in robotics and 3D printing, came as a huge benefit to Steelo when we began to take part in WAAM projects which combine robotics with the 3dprinting of steel.  His knowledge enabled him to push the boundaries of what is possible with WAAM technology, resulting in innovative and groundbreaking projects that have gained attention in the industry.
Lukasz is particularly involved in the company's partnerships with Imperial College London and Cranfield University, where Steelo is working on projects exploring the potential of WAAM technology for architectural and structural applications. His role includes aiding the designing and printing of prototypes, as well as collaborating with researchers to optimize the manufacturing process.
What sets Lukasz apart is not just his technical skills, but also his creative mindset and passion for innovation. He approaches each project with an open mind, exploring new ideas and pushing the boundaries of what is possible. His ability to communicate complex engineering concepts in a clear and concise manner has also made him a valuable member of the team.
Overall, Lukasz Staszewski is a true asset to Steelo and a rising star in design engineering. With his passion for innovation, technical expertise, and creative mindset, he will continue making waves in the industry for years to come.