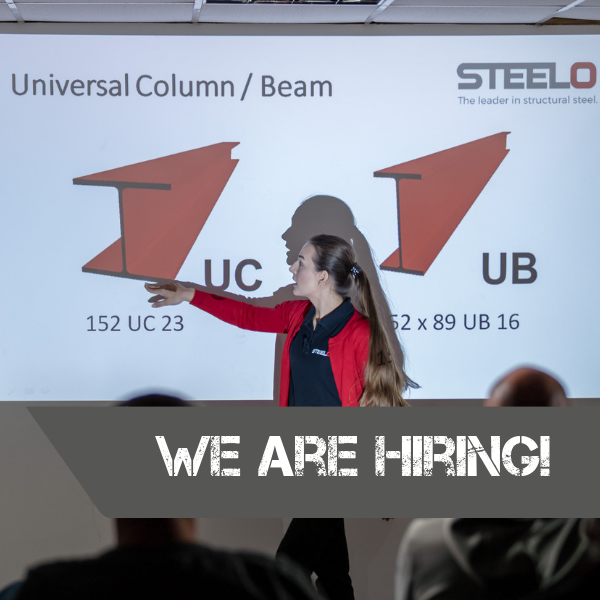 We are hiring!
We are looking for new people to join our team at Steelo! Do you know what is most important for us while recruiting new people?
As our team is growing fast, we are now looking for new people to join our team. We are on the lookout for an experienced Estimator, Estimator trainee as well as a skilled Welder for our Production team. While looking for new people, we pay attention to the values that the applicant present and if they are similar to ours. Here at Steelo, we believe that we all have something in common – those are values, that we follow.
Our Decalogue
Steelo Decalogue is the foundation stone of our company culture, or perhaps we should say it's simply part of Steelo's DNA. These are not just some rules, that someone has written down – we strongly believe that by following these guidelines we are able to perform better.  Watch our second video or read the article to learn more about our Decalogue.
Read more about our Decalogue here.
The Vibe
We're a young and dynamic team, and we want you to realise your potential while working with us. Our success depends on our people's success, so we provide a working environment and support to help you deliver the best work. We want you to feel good in your workplace and enjoy the time you are spending here.
Watch our video and see how we do what we do!
Current vacancies
Do you have over one years' experience in estimating within the construction industry? Do you like customer support, but aren't challenged enough at your current placement? Do you enjoy developing and maintaining customer relationships? We are looking for an experienced Estimator to take on our larger roles here at Steelo, the right person will be the first point of contact with the client right through to overseeing fabrication. You will work closely with our engineers and our logistics team to ensure projects run smoothly reflecting our reliable service.  For the right candidate we offer quick career progression into team leader and management roles. Read more about this role and learn about all vacancies here.